Until now, I was using Liferea for my daily news. But Liferea needs kinda long to update the feeds, and you can't really handle it with the keyboard.
So I looked through the Arch-repos and found Snownews. Looks neat. You can configure the keybindings, the colors, and of course, your browser.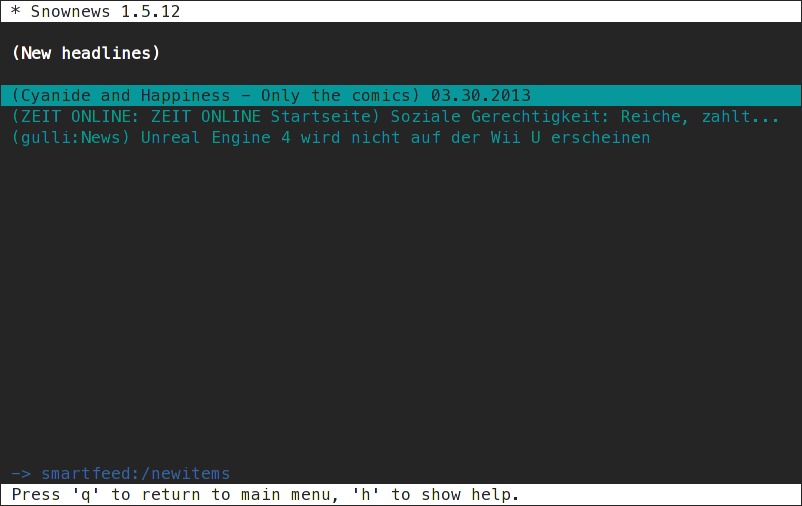 The only downside is: ~5 feeds of mine aren't working in Snownews :(
Update
Not using Snownews anymore, since I read a lot of RSS with pictures in it. Snownews can't display them, so I need to open every link and that's pretty annoying. Back to Liferea!
Update2
Using Tiny Tiny RSS now.